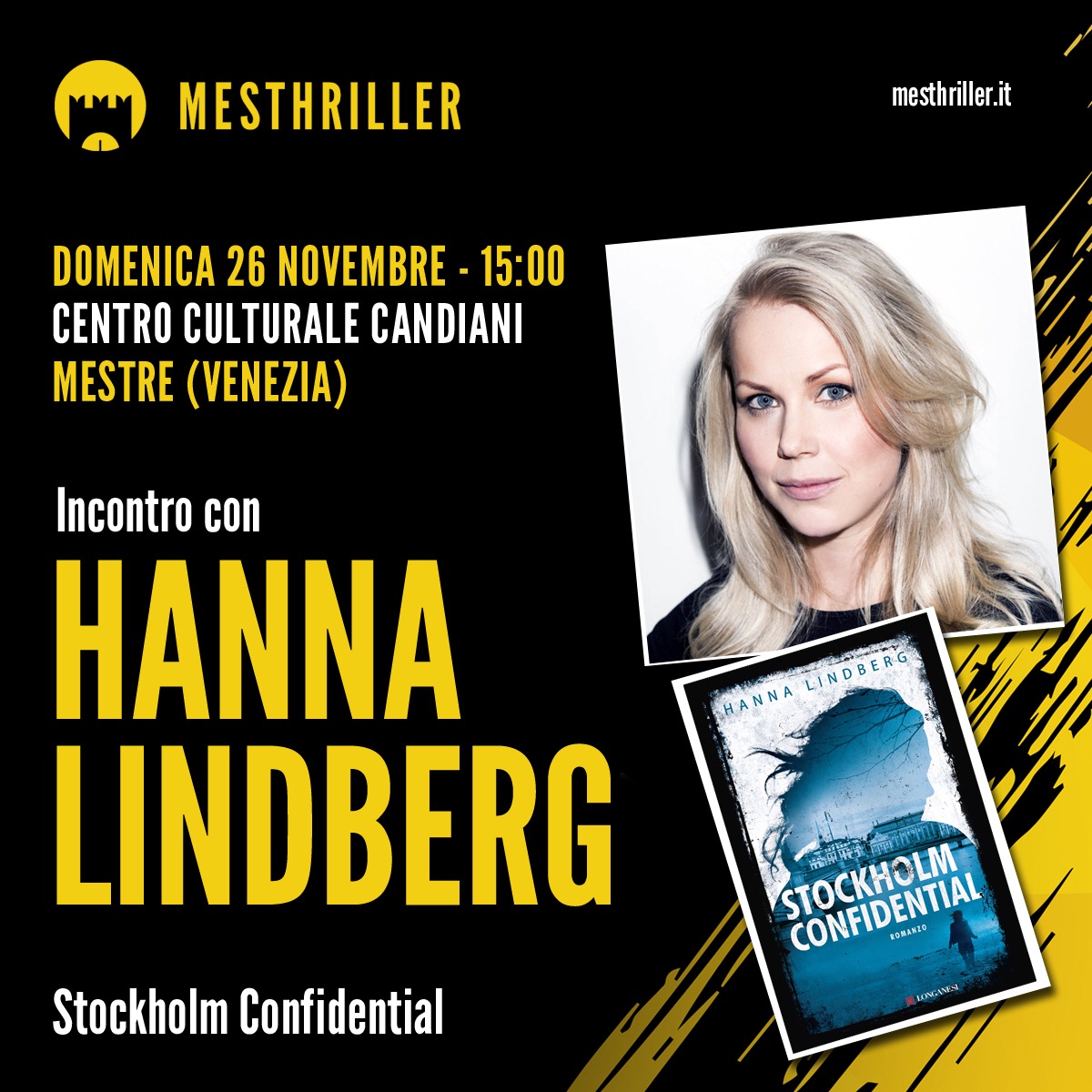 Hanna Lindberg will participate at the Mesthriller Festival in Venice 2017 to present her internationally acclaimed debut thriller Stockholm Confidential (Longanesi, 2017). The second installment in the Solveig Berg Series, Stockholm Grotesque, will be released in Italy in February 2018.
Schedule: 
Sunday 26 November – 15:00 – Candiani Cultural Center
Hanna Lindberg presents "Stockholm Confidential" (Longanesi)
Moderator: Giulia De Rossi. Readings by Paper Voices. Performer Elisabetta Carraro
 Corriere del Veneto
In Italiano:
Domenica 26 novembre – 15:00 – Centro Culturale Candiani
Hanna Lindberg presenta "Stockholm Confidential" (Longanesi)
Modera Giulia De Rossi. Letture a cura di Voci di Carta. Interprete Elisabetta Carraro
Hanna Lindberg è nata in Svezia nel 1981, vive a Stoccolma. Giornalista di costume, lavora soprattutto sul web. Il suo romanzo di esordio, Stockholm Confidential, è pubblicato in Italia da Longanesi (2017). In Svezia è uscito il seguito del primo thriller, STHLM Grotesque che presto sarà tradotto e distribuito anche in Italia sempre da Longanesi.